We are excited to welcome Ms. Nono Sekhoto to the Soil Regen Summit 2022: Farming for the Future! Nono is a commercial farmer, an entrepreneur, and an award-winning youth-in-agriculture advocate, working in South Africa and surrounding countries.
When Nono was young, she equated food production with hot, unpleasant, manual labor – a perspective many African youth still hold today. Her view changed when she left her career in bank financial accounting to manage a family farm business nearly three hours south of Johannesburg. With several thousand acres of land, the Sekhotos produce apples, sunflowers, and maize (corn) as well as maintaining herds of several hundred cattle and sheep. Only after she became actively involved in the business side of her family farm did Nono realize the diverse range of opportunities available in the agricultural sector, from planting out in the fields to planning inside the office…and everything in between!
Since her transition into agriculture, Nono has become increasingly aware of challenges facing her country and its youth. South Africa's unemployment rate hovers around the mid-thirties, and for youth it soars into the mid-sixties! While many young people are interested in agripreneurship, they often lack practical support from mentors and existing agri-businesses. Additionally, much of the rural infrastructure in the region is underdeveloped and a low priority for the national government. This kind of logistical friction prevents many people, including young farmers, from succeeding in agricultural ventures. 
How Nono Helps Empower Youth
Despite the challenges in the region, Nono's passion is to engage South African youth in agriculture. Nono was a member of the National Executive Council for African Farmers Association of South Africa (AFASA) where she established AFASA Youth to engage and support young farmers. In 2014, Nono founded her agricultural youth project, GrowthShoot, which she describes as a holistic support network, aiming to empower youth through collaboration and mentorship. In 2019, Nono also co-founded AdvanceAg, which consults with agribusinesses on achieving their goals by creating opportunities for the advancement of black farmers, particularly youth and women.
Nono currently leads the AL for Agribusiness Network at the African Leadership Academy. This network was established to connect young leaders in the Agriculture sector to create, innovate, and expand opportunities across Africa to "revolutionize rural livelihoods."
Nono's Focus at Soil Regen Summit 2022
On Day 2 of Soil Regen Summit 2022, Nono will present "Supporting Youth to Take Up Regenerative Agriculture". She will discuss the work that needs to be done to welcome young people into agriculture AND to allow them to thrive. She will argue that regenerative practices, specifically, must be built into programs and systems that advance youth participation; to do so will ensure the sustainability of agriculture and food systems for the future. Nono will present ways to embed sustainable practices into these programs and systems for youth in agriculture.
We hope you'll join us for her presentation at Soil Regen Summit 2022, as well as the live panel and meet-n-greet sessions she'll take part in the same day. We look forward to learning more about Nono Sekhoto's work.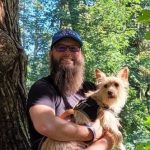 Dr. Adam B. Cobb
Soil Food Web School Content Development & Science Editor
Adam's passion for agriculture emerged in 2008, during his three months of volunteer work on organic farms in New Zealand. His time in graduate school cultivated a broad vision for the restoration of living soils, as well as utilization of research and community engagement to address current and emerging global food production challenges. He completed his doctorate at Oklahoma State University in 2016. He joined The Soil Food Web School in 2021, following his dream to help regenerate soils, improve human nutrition, and protect our planet.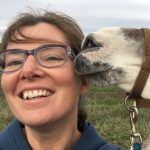 Heather Boright
Soil Food Web School Communications
Heather lives on a 4-acre homestead in the Willamette Valley of Oregon with her husband and a bunch of leafy, feathered, furry, and wooly macroorganisms. (Plus, of course, countless microorganisms.) She has a BSc in Environmental Education from Western Washington University and loves learning and writing about the science of the natural world.