Learn the most rapid & effective way to regenerate soils, protect the environment and increase profits for farmers.
YOU ARE 3 STEPS AWAY FROM BEGINNING YOUR NEW CAREER AS A SOIL FOOD WEB CONSULTANT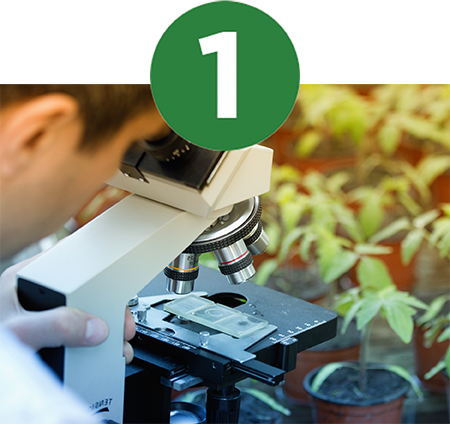 START BY TAKING THE FOUNDATION COURSES
In this series of 60 lectures you'll learn all the science behind the soil food web. Plus how to make, assess and apply BioComplete™ compost, and liquid inoculums.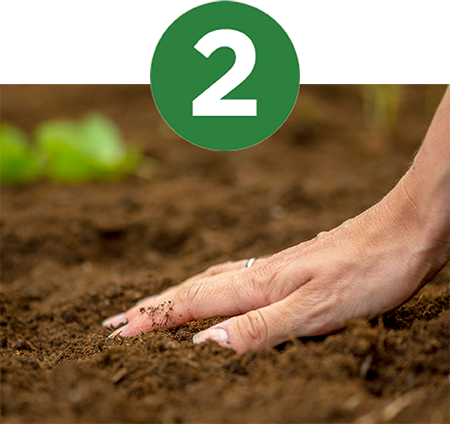 Complete the Consultant Training Program
You'll put all the theory into practice and measure the results yourself! You will be guided by one of our mentors every step of the way through the program.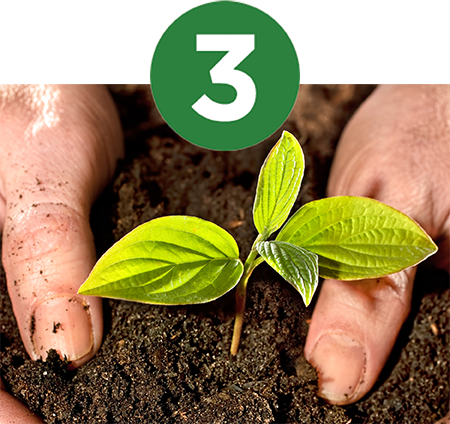 Go Out And
Make An Impact!
Demand is growing rapidly for consultants and people with the skills to produce BioComplete™ amendments. Some of our graduates earn over $1,000/day!
Brian used to work in IT. He pivoted to his passion. He's now running his own successful business as a soil biology consultant and testing soil samples out of his home.
Keisha & Casey came from a permaculture background and they now run a successful commercial composting business in California – Catalyst BioAmendments.
Demand for Soil Food Web experts is so strong, Nick has a waiting list of clients who want to work with him.
COURSE 1
Introduction to the Soil Food Web
Topics Include:
Understanding soil
The benefits of the Soil Food Web
Soil Food Web microorganisms
Working with the Soil Food Web
Case studies
COURSE 2
Making BioComplete™ Compost
Topics Include:
The history of Compost
BioComplete™ Compost
Making BioComplete™ Compost
Large scale production
Application methods
COURSE 3
Making BioComplete™ Extracts and Teas
Topics Include:
Producing BioComplete™ extracts
Producing and balancing BioComplete™ teas
Application methods
COURSE 4
Microscopy
Topics Include:
Using the compound microscope
Biological morphology
Interpreting data
Foundation Courses – What You'll Get:

ALL 4
FOUNDATION COURSES
Over 60 lectures featuring Dr. Elaine Ingham. Each followed by a quiz to help you test your knowledge.

DOWNLOADABLE COURSE MATERIAL
Download the lecture slides and the Course Manual which contains supplemental information and an extensive glossary.

CONTACT WITH
DR. ELAINE
Access to the FC Forum and regular live webinars. You can ask questions that will be answered by Dr. Elaine and her team!

MONEY BACK GUARANTEE
You'll get a 30-day, no questions asked, money-back guarantee. The only condition is that you have watched 30 lectures or less.
YOU DON'T HAVE TO BE A SCIENTIST OR FARMER TO MASTER Dr. Elaine's™ SOIL FOOD WEB APPROACH.
The Foundation Courses are designed for people with no background in farming or in Biology!

Dr. Elaine's™ APPROACH IS ACCESSIBLE TO ANYONE.
Here is how to get started:

Sign-up today and start watching the video lectures.
It's a self-paced course, so you can learn in your own time. If you get stuck, you can ask a question on the forum or in the live webinars.

Download all the lecture slides, and written materials.
Make your own notes to ensure that you really learn this material well. Put all this together and you have a permanent record to refer back to.

Take a quiz after each lecture so you can test your knowledge.
You'll get plenty of time and you are allowed to refer back to your notes and to the lecture slides too.
"
Dr. Elaine's™

Soil Food Web Approach provides an effective and viable means of rapidly regenerating health and fertility in agricultural soils, enabling farmers to operate more productively and profitability without the use of chemical inputs, thus protecting the world's waterways, insect and animal populations. Restoring the Soil Food Web in agricultural soils also promotes the capture and sequestration of substantial levels of carbon from the atmosphere by returning it to our soils, providing the potential, if implemented on a global scale, to reduce atmospheric carbon to safe levels as identified by the IPCC."

Dr. David Johnson, Research Scientist and Molecular Biologist, New Mexico State University
THE SOIL FOOD WEB IS NATURE'S OPERATING SYSTEM
There is no better way to grow plants than the way which nature herself has devised.
In the Foundation Courses you will learn the underpinning science of the soil food web, delivered in an easy to understand series of lectures, specially designed for those with no scientific/agricultural background.
Here are some of the benefits to the ENVIRONMENT, of restoring the soil food web:
RESTORING THE SOIL FOOD WEB IS THE ESSENCE OF ALL SOIL RESTORATION PRACTICES.
Most soil-regeneration systems require a minimum of 5 years before the results start to show.
Learn how to fast-track the process and regenerate soils in just a few months with Dr. Elaine's™ Approach!
Here are a few of the benefits for FARMERS: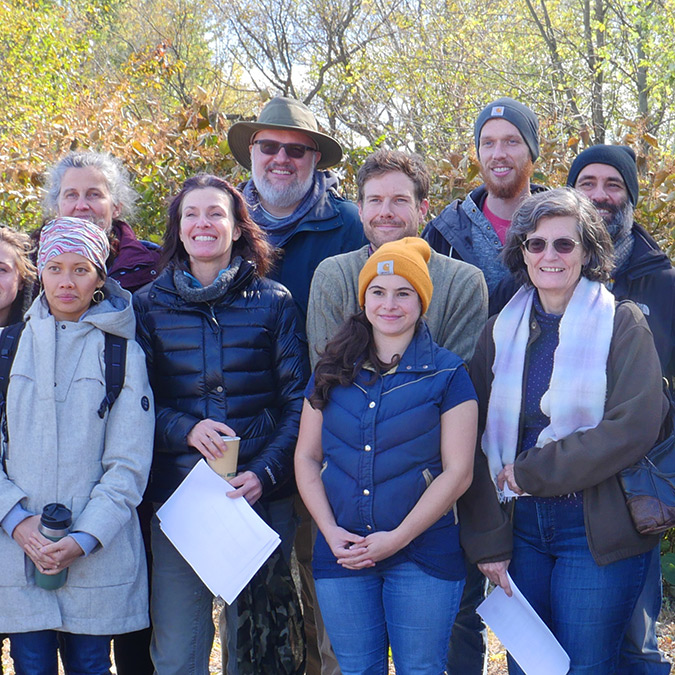 TOGETHER, WE CAN HEAL OUR PLANET.
As you complete Dr. Elaine's™ Foundation Courses, you'll join our global soil food web community comprising people who are out there making a difference. As part of our community, you'll get access to the Foundation Courses Forum and to regular live Q&A webinars with Dr. Elaine and her team.
Completing and passing the Foundation Courses with a 90% average grade will ensure that you are automatically eligible to join our Consultant Training Program. Our Consultants are equipped to implement Dr. Elaine's™ Soil Food Web Approach and turn their knowledge and skills into a meaningful and profitable career. Qualified consultants are in high demand!