Introduction to Permaculture
"All the world's problems can be solved in a garden." - Bill Mollison
What is Permaculture?
12 Principles of Permaculture
Three ethics: Earth Care, People Care, Fair Shares
Importance of Observation
Design Sequences
Why do trees matter and how do they work?
The Answer Lies in the Soil
Cycles of Intervention
Zones, Sectors and Throughputs
Economic Sustainability
Ecological Principles
The Water of Life
Understanding Plants
About your Instructor
Graham Bell
This introduction to Permaculture has been produced by Graham Bell. Graham is Chair of Permaculture Scotland, Chair of Permaculture Association Britain's Education Working Group, and the longest-serving Permaculture Teacher in the UK with thirty one years' experience teaching on six continents. He is the author of The Permaculture Way and The Permaculture Garden. He is a registered Certified Teacher with Permaculture Aassociation Britian and Permaculture Institute of Australia. He is the first holder of the Elders Award in the UK and Honorary Elder in Australia.
Graham is an internationally respected teacher, author and lecturer in Permaculture and other aligned disciplines over the last thirty years. He was the first person in Britain to be awarded the Diploma in Permaculture by Bill Mollison personally, in 1990. His home in the Scottish Borders with his wife Nancy boasts the longest-standing intentional food forest garden in Britain. Over a thousand visitors a year (in previous times) attest to the amazing productivity of this space.
Introduction to Permaculture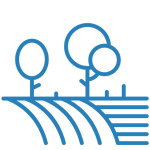 This is a series of 18 lectures and quizzes, where you will take a deep dive into this amazing design system that can be applied when: designing your home, garden, farm, business or community!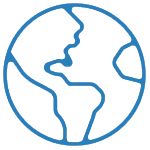 Permaculture is all about being in balance with the planet and is an ideal tool to have in your bag whenever you are considering making a change.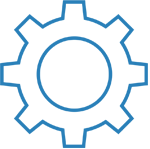 Permaculture Principles can be applied to all aspects of our lives. Whether you have a farm, a home, a family or are part of a community, permaculture can add value to what you do.