Case Studies & Media
Learn how Dr. Elaine's™ Soil Food Web Approach has helped farmers, ranchers, landscapers, biologists, land managers, and compost professionals across the world.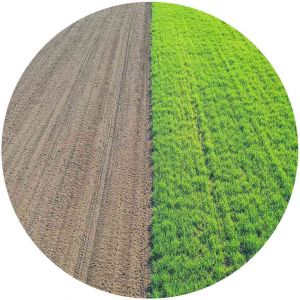 Over the past four decades Dr. Elaine's™ Approach has helped numerous farmers to restore their soils. We are putting together a library of case-studies to give you an overview of the results that can be achieved.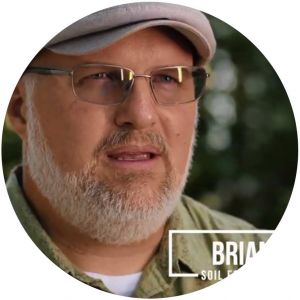 Learn from decades of real world trials. We bring on experts and consultants to help show you how to make better compost, compost tea, and use a microscope.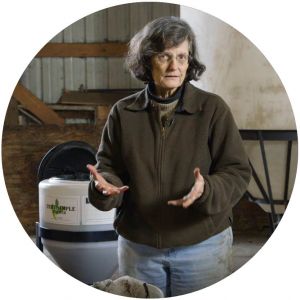 Whether you're interested in reversing extreme soil problems, increasing your yields, creating biologically rich compost, reaping record profits…all these topics and more are covered in the webinars.
Key Accomplishments
How

Dr. Elaine's™

the Soil Food Web approach has helped others and can help you.

Dr. Elaine's™ Approach has enabled farmers to reduce pest and disease pressures. With a balanced Soil Food Web in place, plants are healthy and therefore able to defend themselves from pest infestations by putting out chemicals that deter pests. Plant roots, foliage, stems, and fruit are covered in beneficial microbes that block infections sites, thus inhibiting diseases. This is nature's defense force.

Farmers working with the soil food web have seen massive decreases in weeds. This is possible because of beneficial fungi and the effect they have on nitrates. Weeds thrive on nitrates and beneficial fungi reduce the concentration of them in the soil. It's simple: less nitrates, less weeds. Go to How it Works to find out more.

Increases in yields of up to 200% have been seen by many farmers who've worked with the Soil Food Web. That's because plants get access to a constant flow of nutrients which they control. This also improves the nutritional content of the produce, and some studies have shown that the shelf-life is also increased!

Restoring Nature's Operating System to their soils has meant that many farmers have been able to stop using all chemical inputs completely. Fertilizers, herbicides, and pesticides are not required if nature is fully operational. This typically results in a dramatic increase in profits. Farmers considering the switch to organic production can mitigate the risk of falling yields in the 3-year period during which they transition.

Irrigation requirements are another area where many farmers have seen tremendous savings (up to 50% in year one) when working with Dr. Elaine's™ Approach. That's because microbes build soil structure. The result is a soil that functions like a sponge – holding increased amounts of water, which is made available to plants in the dry season. Having good soil structure means that roots can grow much deeper. Farmers often see their root lengths increasing from a few inches to several feet.

Soil erosion is a very big concern to Farmers. The UN has estimated that we only have 60 years of topsoil left on earth. Fortunately for farmers working with the soil food web, microbes produce sticky glues which help to build soil structure. This prevents erosion by wind. Erosion by water is mitigated as infiltration rates are increased dramatically. Please go to How it Works for more information.
The Whiting Farm
With the costs of chemicals and artificial fertilizers, new fees on unmanageable manure pits, growing vet bills, and fields not recovering, The Whiting's Farm was on the brink of bankruptcy. They'd soon have to shut down unless they found a solution.
After being introduced to Dr. Elaine by a local composting company, the Whitings found a way to restore their land, their animals' health and their financial stability in a short turnaround. Check out how in this case study.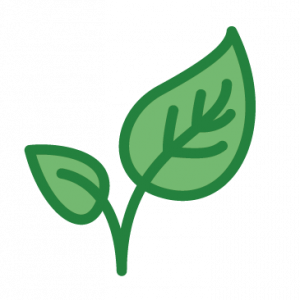 More from Dr. Elaine in this video about The Whiting Farm's turnaround.
Market Garden Makeover
In this case study, Soil Food Web Consultant Renald Flores, worked on a market garden near Stockholm, Sweden. They made biologically complete compost on-site, using organic matter from the local area, and the results were amazing: An average increase in yields of 72% across 8 different types of crop, in the first growing season! Check out how in this case study.
Renald came from a background in finance and is now dedicated to the cause. He is working on multiple soil regeneration projects in 3 European countries and is about to start a PhD. Way to go Renald!
"Our farm was in serious trouble, but after implementing the SFW approach we increased our yield by

150% in a single season

, and we were very successfully to repeat this approach on different soils at different farms achieving excellent results. We also cut many input costs such as fertilizers by at least 60%. We continue to monitor and move our soils to a much better place, production continues to increase while many other benefits become apparent such as, reduced disease, improved crop resistance to cold and/or heat, improved drainage, reduced soil salts, as well as improved water holding capacity and at the same time achieving improved taste as well as better shelf life."
– Shane Plath, Passionate Horticulturalist.
Shane and his family run the largest organic banana farm in South Africa, employing over 2,000 people.
SOIL FOOD WEB VIDEOS
See how soil biology has transformed thousands of peoples lives by restoring their soil.
VIDEO 1
How Compost Saved a Dairy Farm from Bankruptcy
VIDEO 2
The Compost/Compost Tea Workshop with Dr. Elaine Ingham
"Insect populations are being destroyed at a catastrophic rate – 25% every decade over the last 30 years! The soil food web is the soil-ution!"

Dr. Elaine Ingham
WEBINARS
Level up your soil knowledge with Dr. Elaine Ingham
What's Possible with the Soil Food Web
January 5, 2020
Initiate change, see results, and reap the rewards with Dr. Elaine's™ Soil Food Web School.