Our mission is to empower individuals and organizations to regenerate the soils in their communities.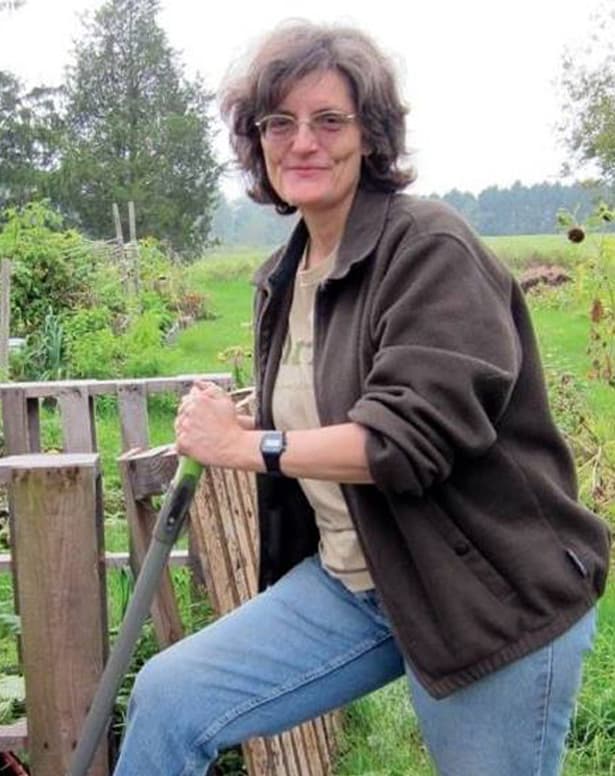 Our Founder:
Dr. Elaine Ingham
Dr. Ingham has advanced our knowledge about the soil food web for over 4 decades. Widely recognized as the world's foremost soil biologist, she's passionate about empowering ordinary people to bring the soils in their community back to life.
Dr. Elaine's™ Soil Food Web Approach has been used to successfully restore the ecological functions of soils on six continents. The courses offered by Dr. Elaine's™ Soil Food Web School have been designed for people with no relevant experience – making them accessible to individuals who wish to retrain and to begin a meaningful and impactful career in an area that will help to secure the survival of humans and other species.
B.A., Biology and Chemistry, St. Olaf College
M.S., Microbiology, Texas A&M University
Ph.D., Microbiology, Colorado State University
Meet The Soil Food Web School Team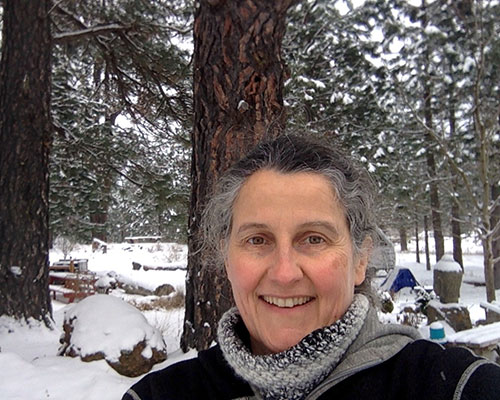 Dr. Eva Schneider
To say Dr. Schneider "loves microbiology" is a bit of an understatement. With a Ph.D. in biology and many years of experience, she's an invaluable member of the Soil Foodweb team. Her background in microbiology and research allow her to support her students with relevant information and balanced insight. Eva really enjoys supporting students in the CTP as they work towards becoming Certified Soil Food Web Consultants.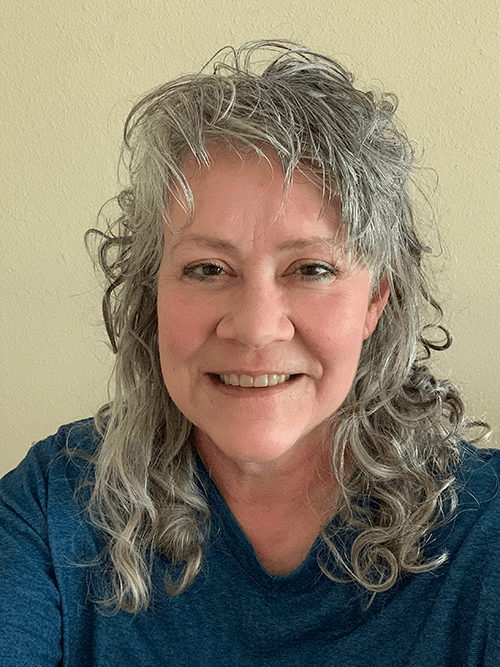 Kim Martin
After a fast-paced career in high tech, Kim turned towards her other lifelong passion, growing vegetables, flowers & herbs. She ran a successful farm in NE Texas that sold directly to the public and to high-end restaurants. She studied how to balance soils with a soil chemistry approach and had good results but still had to use organic pest controls. When she was introduced to Dr. Ingham's Soil Food Web approach, everything changed. Within one season, there was a dramatic difference in soil tilth, color, and biology. Because of this, Kim found a new passion to educate others about the Soil Food Web. Kim teaches horticulture classes to the general public, is a certified Soil Food Web lab-tech.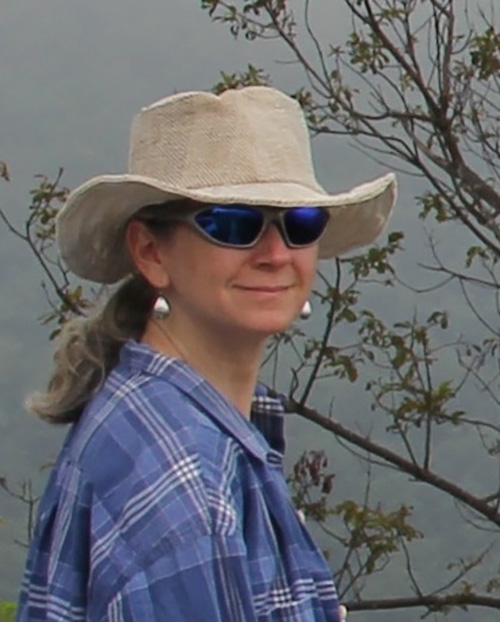 Wendy Rosen
Wendy is an adjunct instructor, education consultant, and author. As an early childhood and elementary teacher, Wendy's passion for nature motivated her to move beyond the classroom walls into the world of experiential environmental education. She's been fortunate to have the beach, the forest, lakes and streams, an agriculture museum, summer camps and farms as her classrooms over the many years she taught students of all ages in the beautiful outdoors.
When the world went into lockdown, Wendy sensed that food insecurity would skyrocket and began a community garden program in her town, providing a hub for outreach education about how to grow food everywhere from windowsills to school yards. This endeavor led Wendy to research soil in more depth, which sparked a memory of reading about Dr. Elaine Ingham's work many years ago. A quick search led Wendy to discover the Soil Food Web School, followed closely by her fervent wish to become part of this team.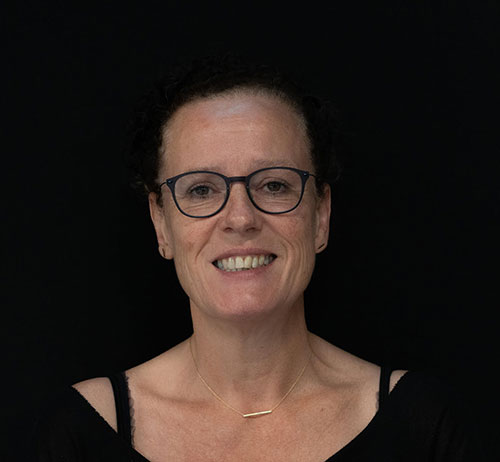 Tanja Dekker
Tanja had an extensive career in IT and describes herself as a "recovering IT specialist". She fell in love with the Soil Food Web Approach when she saw Dr Ingham delivering a keynote speech at the Oxford Farming Conference in 2016. Today she is a soil biology consultant based in the Netherlands and is spearheading a number of exciting community projects in her hometown of Delft, including a neighborhood worm bin initiative in conjunction with the local government authorities. We are very proud of her!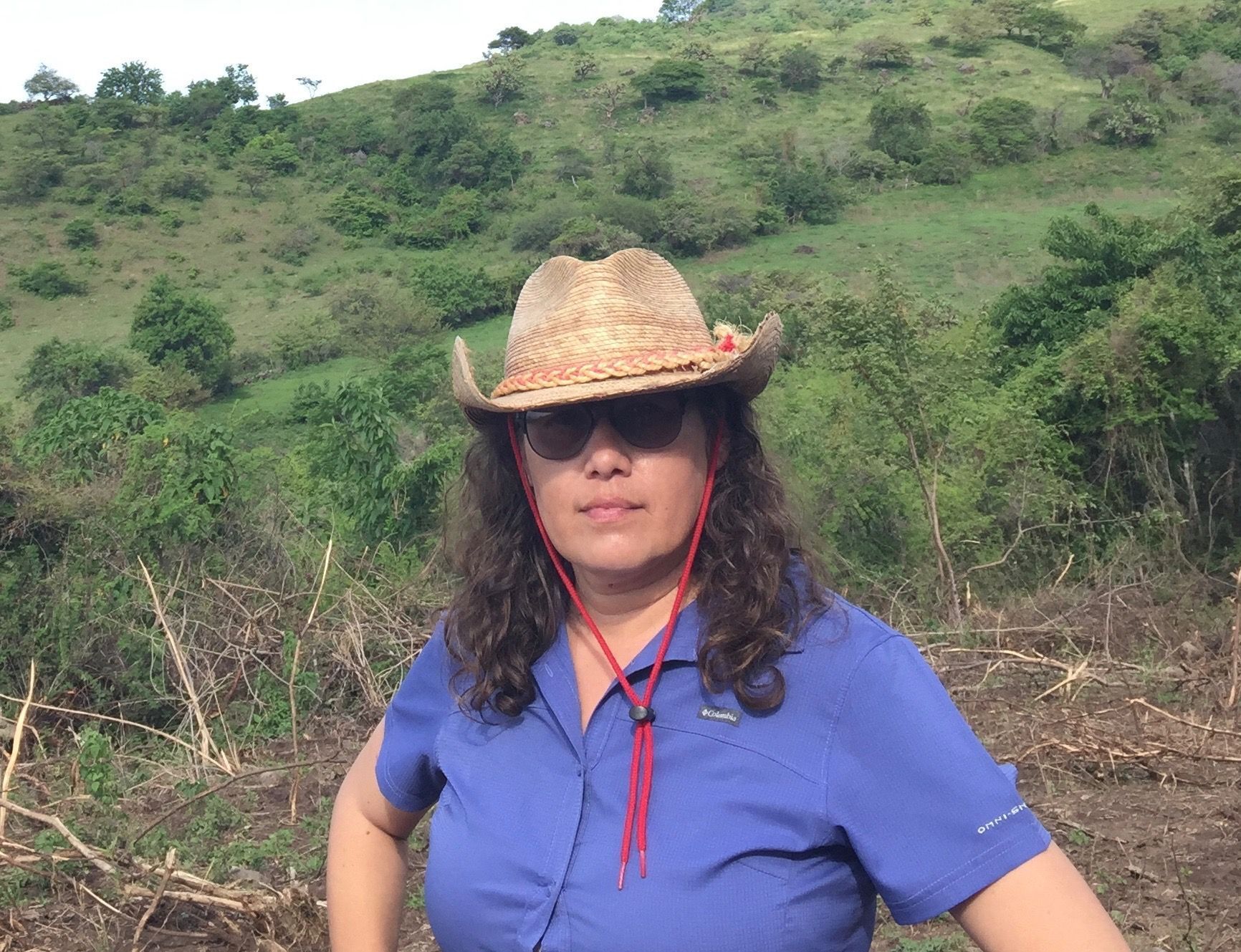 Loida Vasquez
Loida has worked with Dr. Elaine for over a decade. Dr. Elaine was her professor at MUM, where Loida earned a degree in sustainable agriculture with a focus on living soils. Dr. Elaine then became her boss at the Rodale Institute in Kutztown, Pennsylvania. She was a farm manager for 3 years, where she managed the transition of an 1,000-acre intensive crop farm from conventional to organic farming. Loida has also worked out in the field as a soil consultant for several years, helping large-scale farmers make that transition. Now Loida shares her knowledge, in both English and in Spanish, with our students who are hungry to learn about soil science.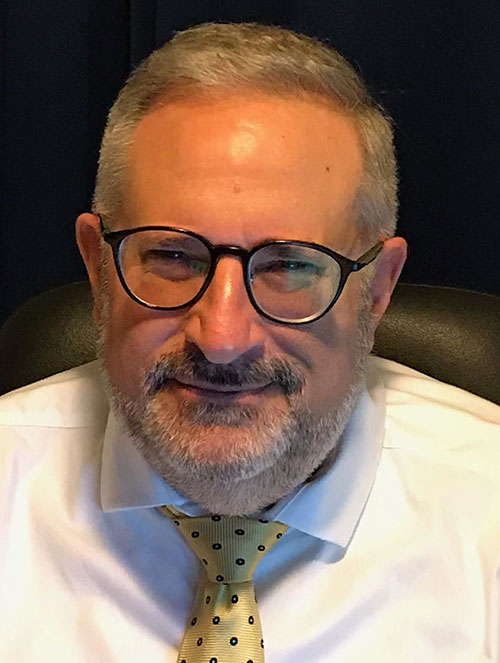 Michael Pozesny
Michael served as Chairman of a Task Force on Child Abuse and then became involved in Forensic Mental Health. He eventually held positions such as State Training Director, State Quality Assurance Director, and has trained public safety personnel at the local, state, and federal levels. He transitioned into academia, began teaching, and eventually served as Dean of Academic Affairs for a small technical college before transitioning back into mental health. There he applied environmental psychology techniques to the opening of two residential treatment centers, later owned his own counseling business, and then recently served as Director of Operations for a new Detox center. He is now applying his knowledge of environmental psychology and quality assurance in education to the Soil Food Web School.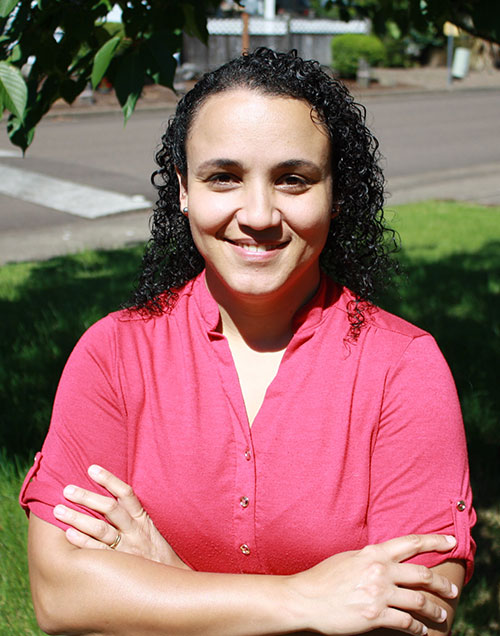 Carla Portugal
Passionate about education and research, Carla joined the Soil Food Web team in 2019. With many years of experience in teaching and ecology, including the development of an International Education Center on Water Resource for Portuguese speaking countries with UNESCO, she's an invaluable member of the Soil Food Web team. Carla cherishes the valuable moments supporting students in the CTP as they work towards becoming Certified Soil Food Web Consultants. She's just finishing up her Ph.D. at Oregon State University. We look forward to celebrating that with her!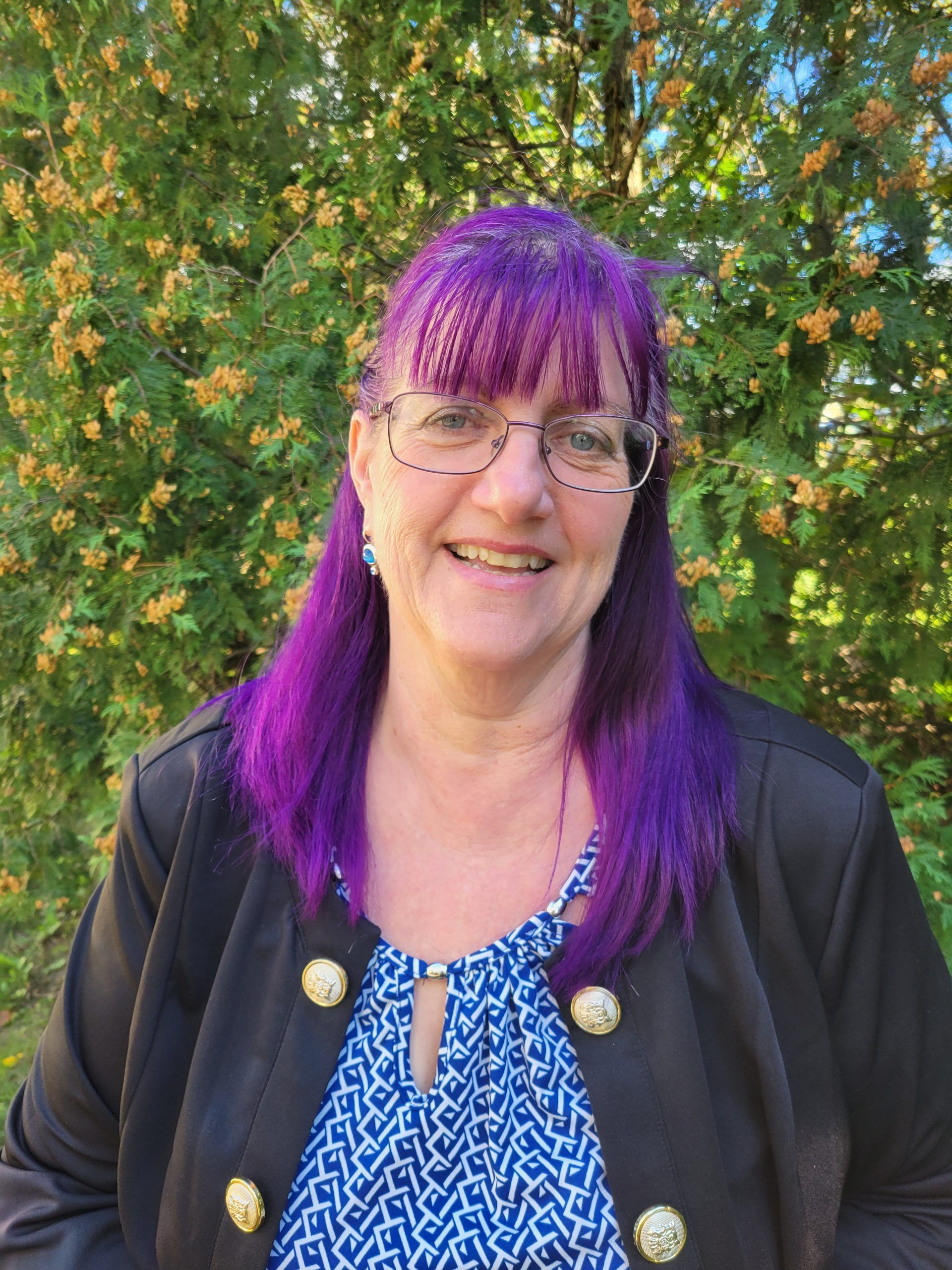 Melanie Harris
Melanie loved gardening even as a little child and would always plant seeds in the backyard and play in the mud (which often resulted in ringworm!) But her love of nature, plants, and animals was forever instilled in her heart and she has often been known to say "if I can't grow plants and raise animals, I might as well just die!" In addition to a large vegetable and herb garden, raising orphaned and abandoned baby animals has become a regular part of her life and people constantly bring her wild animals to raise and rehab until they can be released back to nature. She was a public school teacher for 26 years (mainly science) and taught every grade level except 6th, though her favorite grade to teach was 7th because "they are just so weird at that age." Her high school science teacher opened her eyes to the problems with "modern" agriculture and she has searched for a job that will allow her to combine her knowledge and love of science with helping the earth itself.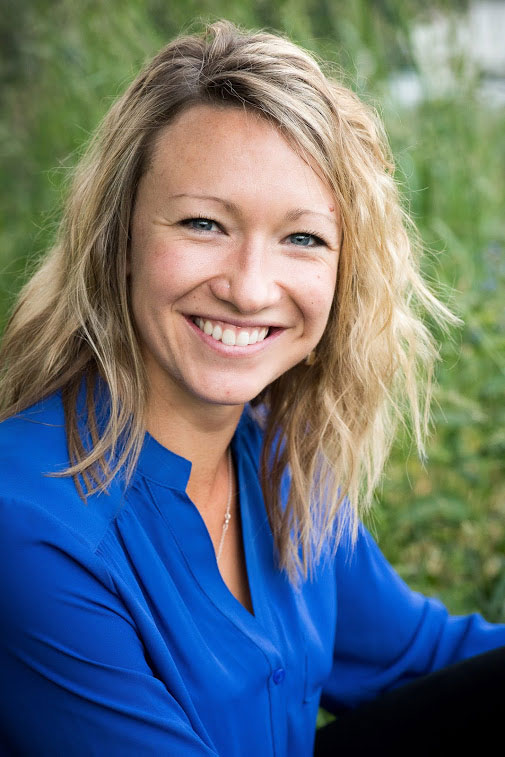 Dr. Adrienne Godschalx
Adrienne kept to the trail to protect the biological soil crust in Moab, UT, while she dreamt of saving the Amazon Rainforest for the toucans. She taught in Oregon forests at Outdoor School, completed her Ph.D. on nitrogen fixation, and traversed Europe in her postdoc to study the scent of a flower that mimics dung. Amazed by the power of plants to use chemical signals that attract predators for their own defense, she was inspired to work towards reducing harmful pesticide use. Adrienne is thrilled to finally put this aim into practice with the Soil Food Web School!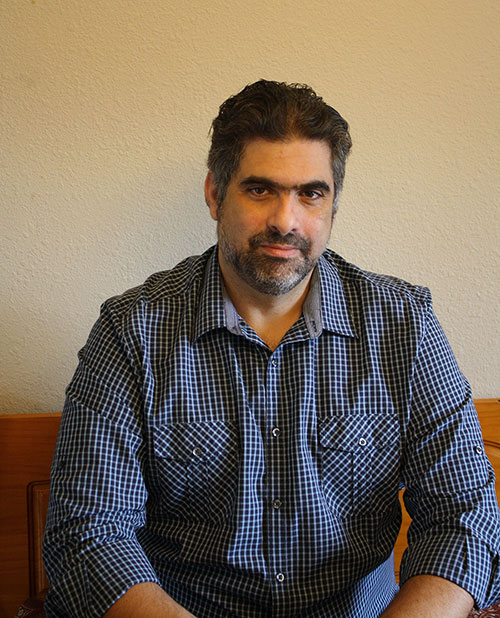 Rodrigo Portugal
An agronomist engineer, with a master's in plant genetics and sustainable forest management. Rodrigo started his career as a researcher, in the corporate sector implementing procedures for a biotech lab, while conducting several field trials for a range of crops. He worked with Governance agencies such as UNESCO to help emerging countries develop their own capacities to thrive in the global market. Rodrigo understands the urgent challenge food security faces and that the transition to a sustainable model is about a gradual change in the various farming cultures. He's a real change-maker!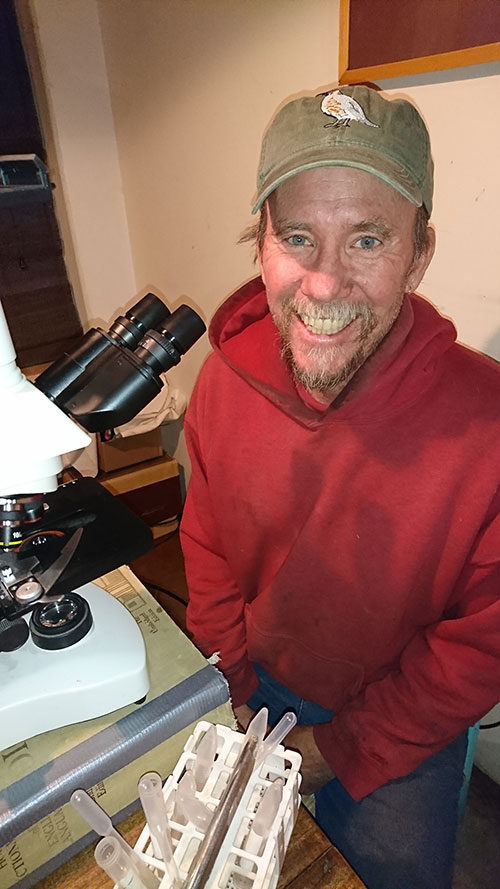 Eric Feiler
Eric completed his graduate work in Paleo-Ecology at Northern Arizona University. He was a founding member of the PaleoCultural Research Group, a non-profit focused on the ecological and cultural history of the Western U.S. and the Great Plains. In 2001, Eric abandoned academia and research and moved with his family to Southern Utah to start farming. Frustrated with "traditional" farming, he attended a 2013 workshop held by Dr. Ingham. It was a life-changing experience and he returned to the scientific world where he has spent the last few years sharing Soil Food Web methods and theories throughout Southern Utah. Where in 2019, he started a soil fertility consulting business.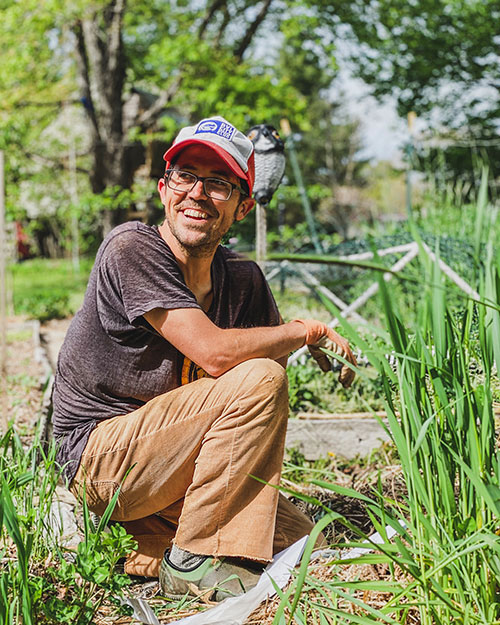 Tommy Tepper
Tommy likes talking to plants, humans, and animals (especially leeks, nice people, chickens, and cats). Tommy dreamed and kept dreaming that a place existed where he could combine all his interests into one job. As a former middle school teacher for over 10 years, he loves working with humanity and loves learning. As a former community garden coordinator and farm hand, as well as an avid home gardener, Tommy absolutely loves growing food for him and his wife, catnip for his cats, and absolutely loves the smell of mulch and living soil. One day his dream came true and he became employed at Soil Food Web School where he now has the opportunity to combine his passions of teaching and gardening into one pursuit.